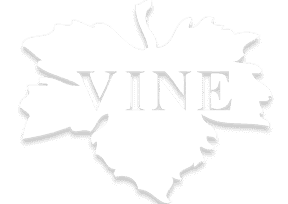 VINE is an all-encompassing Wine Country dining experience, a full bar, featuring craft cocktails, Open Kitchen, and a Semi-Private Dining table in our Wine Room. It offers South Orange County residents a fine dining night out with a complete food and wine experience.

VINE is a Wine Country Cuisine influenced by the Napa Valley and other wine producing regions. In addition, the wine selection includes more than 100 bottles - more than 25 of which are available by the glass.
RESERVATIONS
Book your Reservation online using OpenTable
We use OpenTable's Online Reservation service to allow you book a table online. Alternatively, you can contact us directly at 949.361.2079 to reserve your table.
Vine
211 N. El Camino Real
San Clemente, CA 92672

Hours
Monday:
5:00 pm - 9:00 pm
Tuesday - Thursday:
5:00 pm - 10:00 pm
Friday - Saturday:
5:00 pm - 11:00 pm
Sunday:
5:00 pm - 9:00 pm
Our Seasonal Menu
Fresh & seasonal ingredients of the highest quality prepared daily from scratch. Meats, flavorful seafood, & handpicked produce. Diverse beverage selections & craft beers, signature craft cocktails, & over 25 worldwide wine selections by the glass.